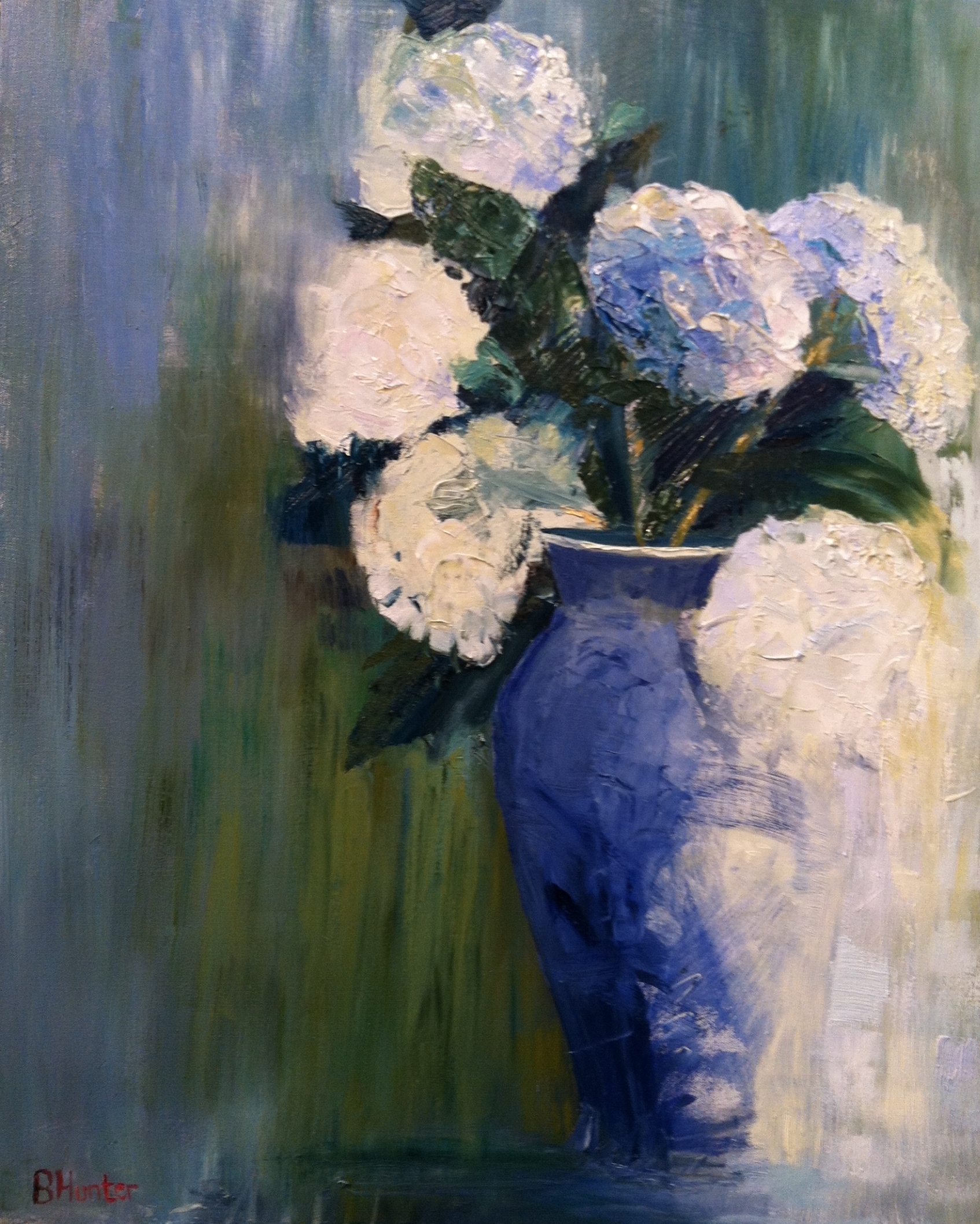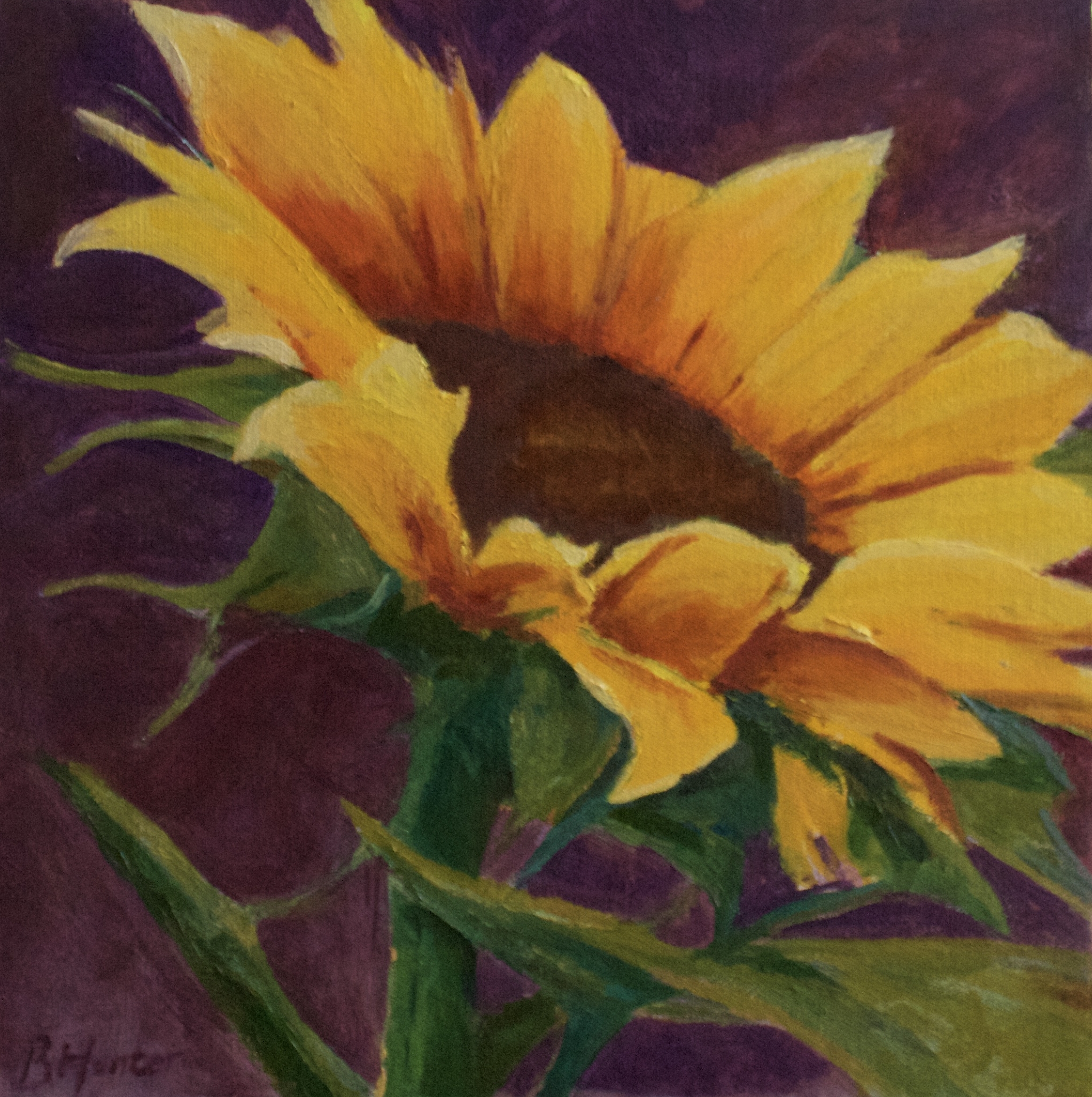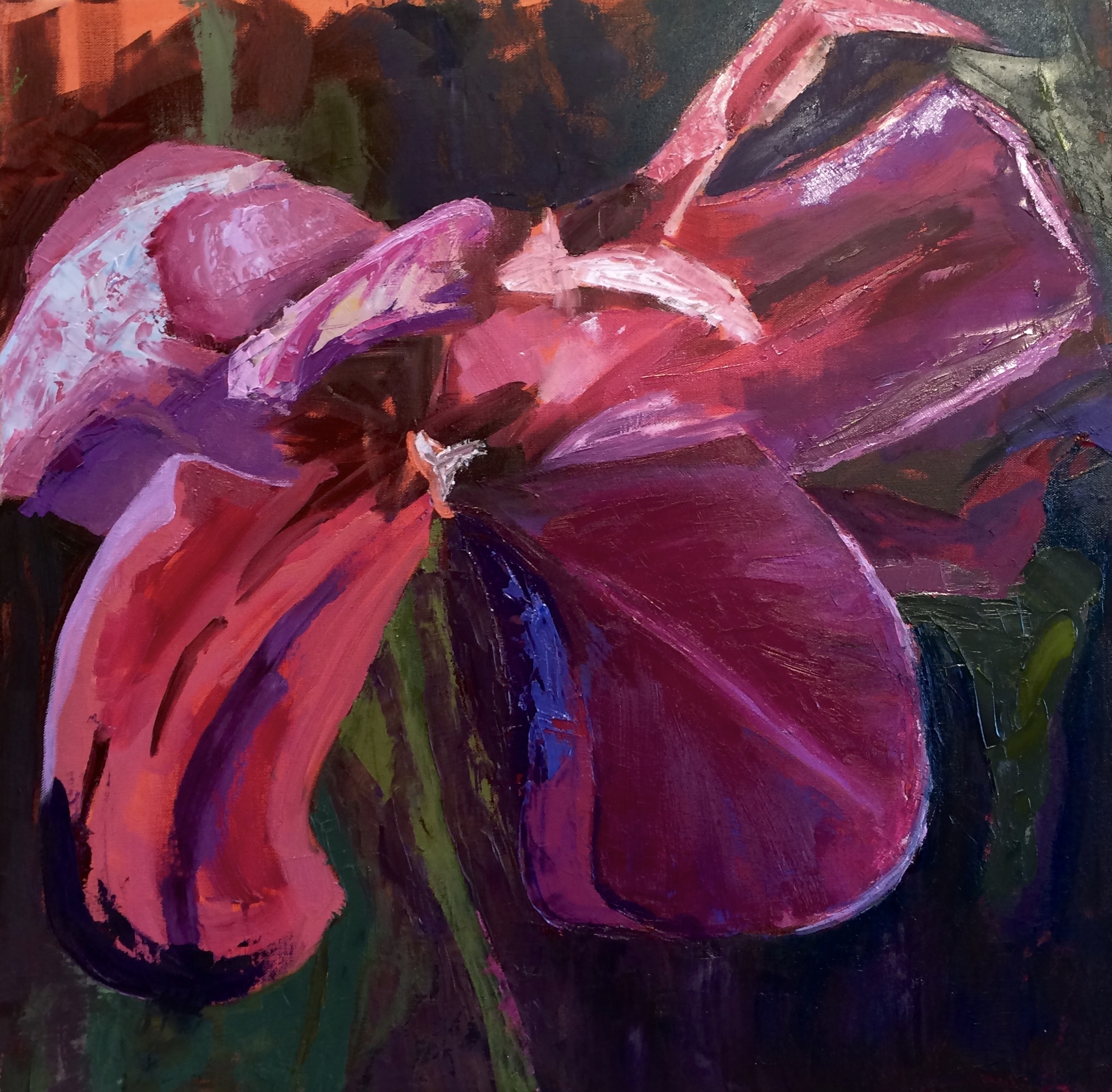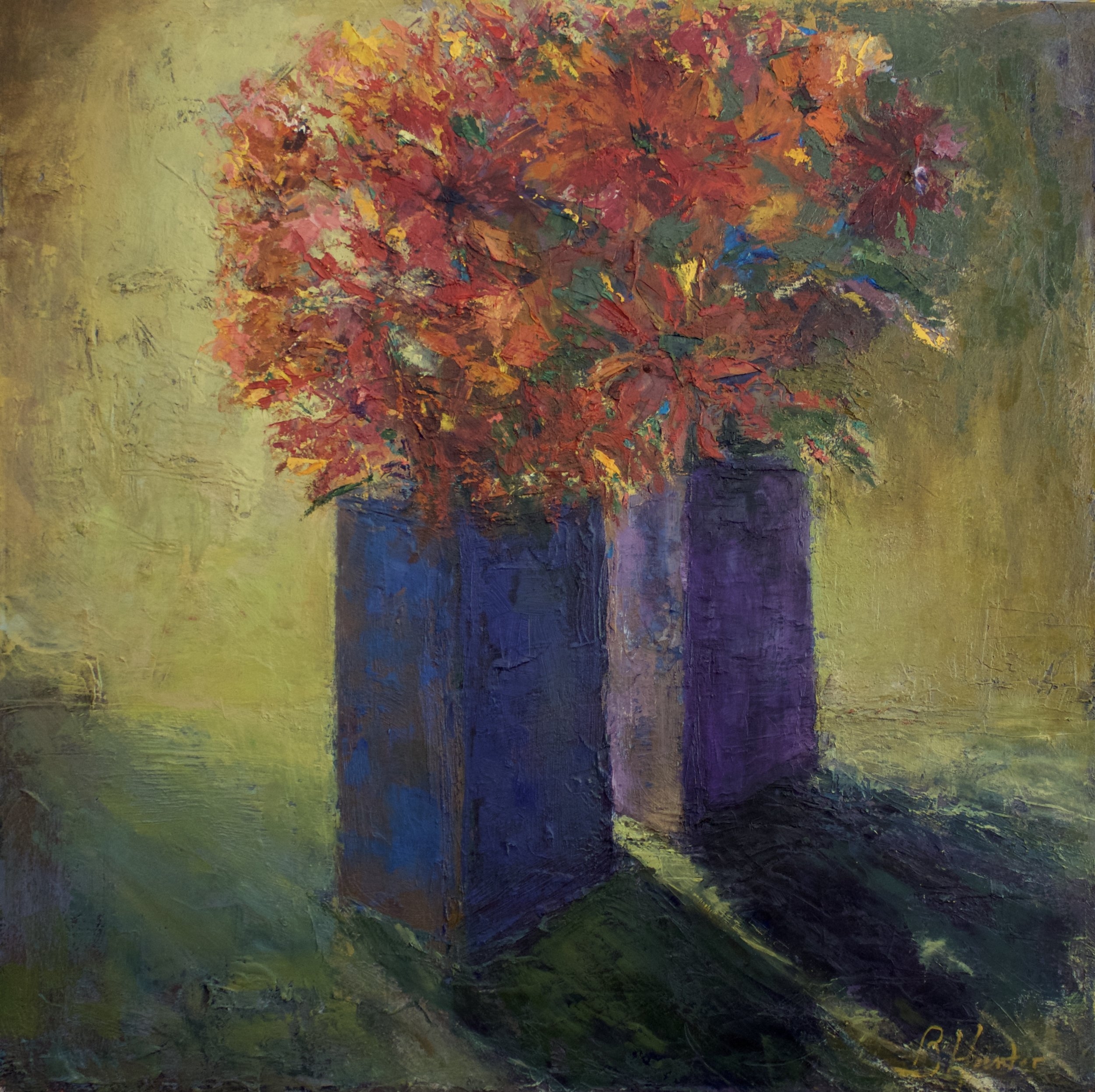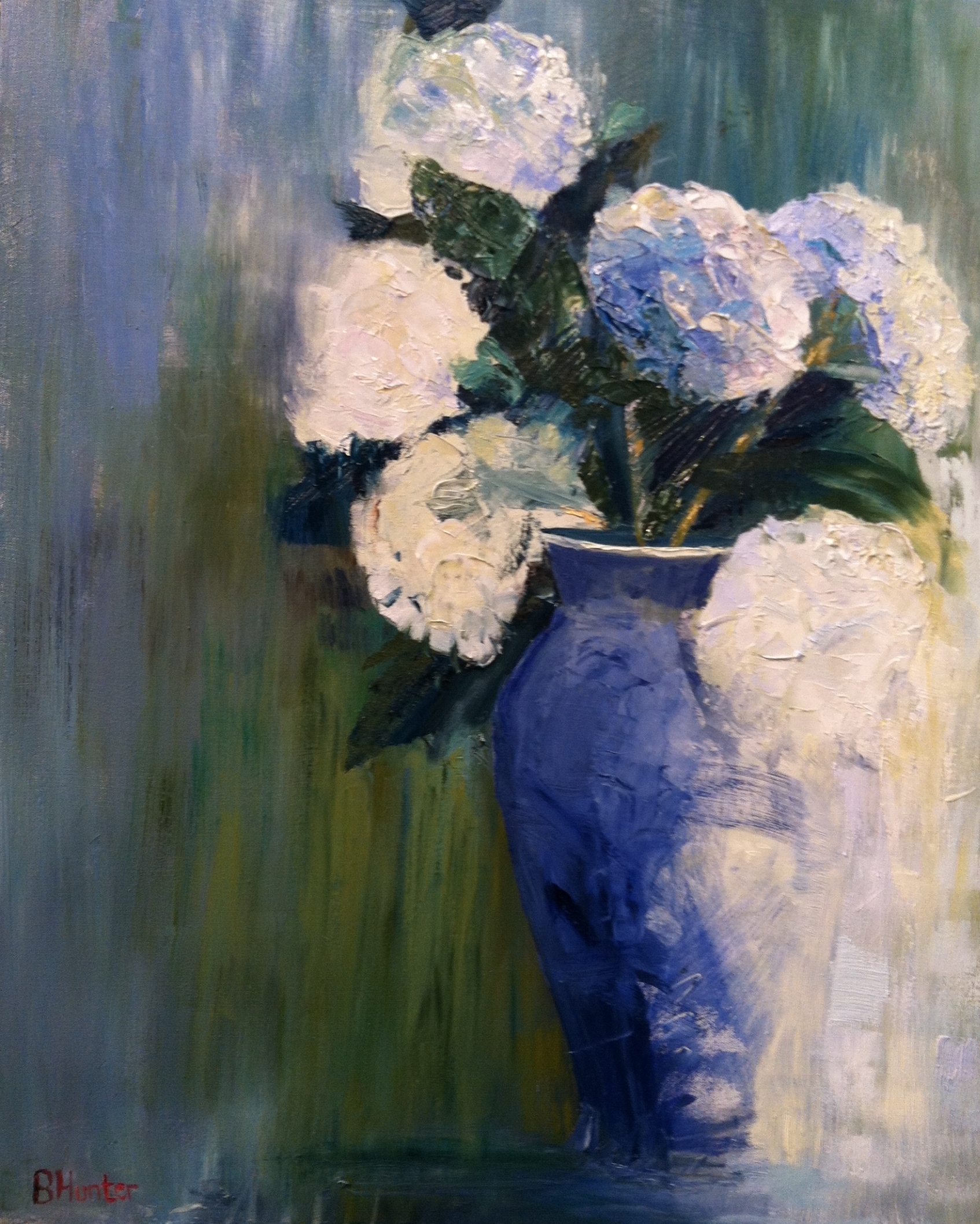 Blue Hydrangeas
This is one of my earliest paintings. Hydrangeas, one of my favorite flowers, are fun to paint.
24'" x 36"
Summer Blooms
16' x 20"
Private Collection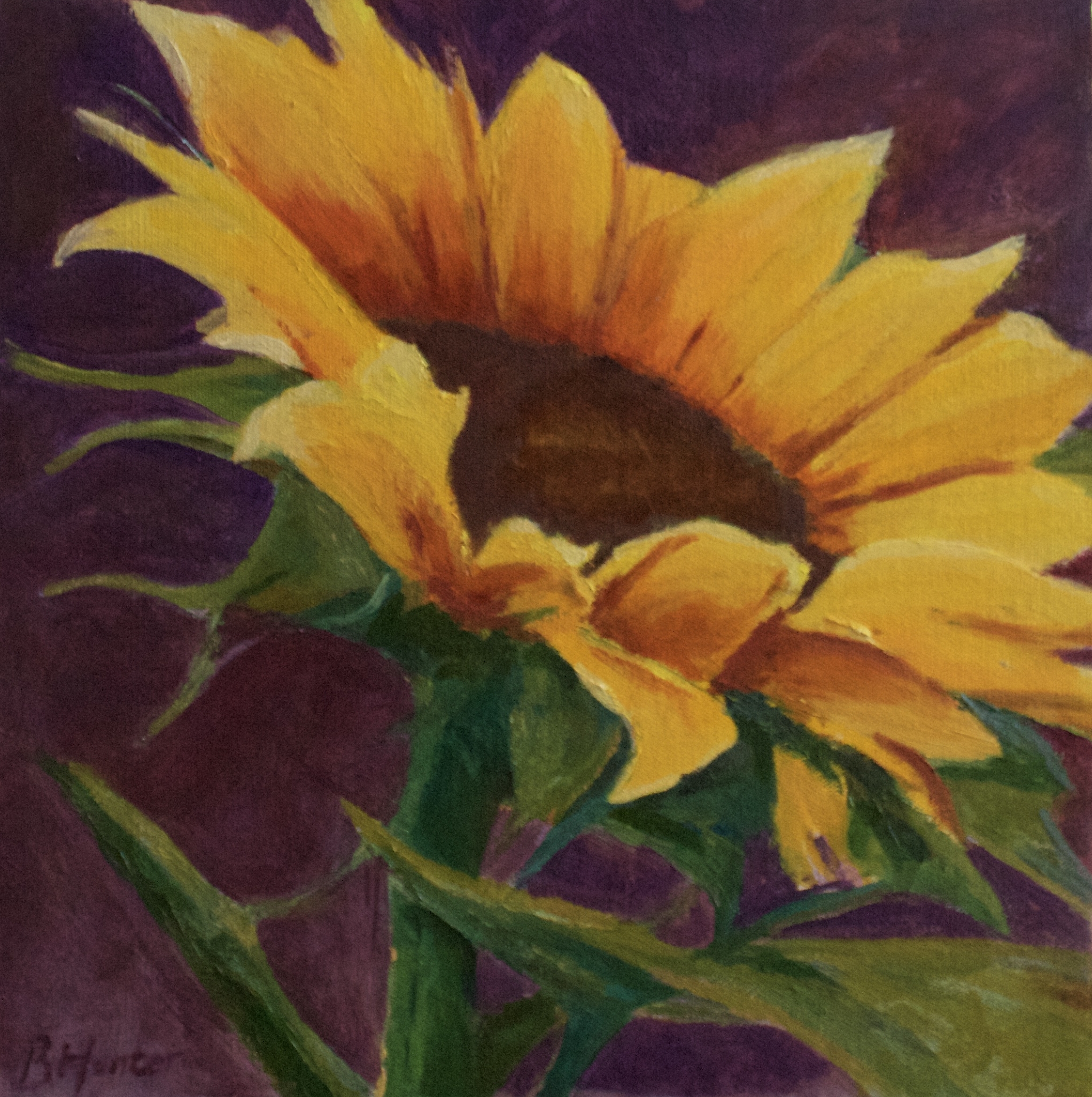 Preening at the Sun
Love the way sunflowers follow the sun.
12' x 12"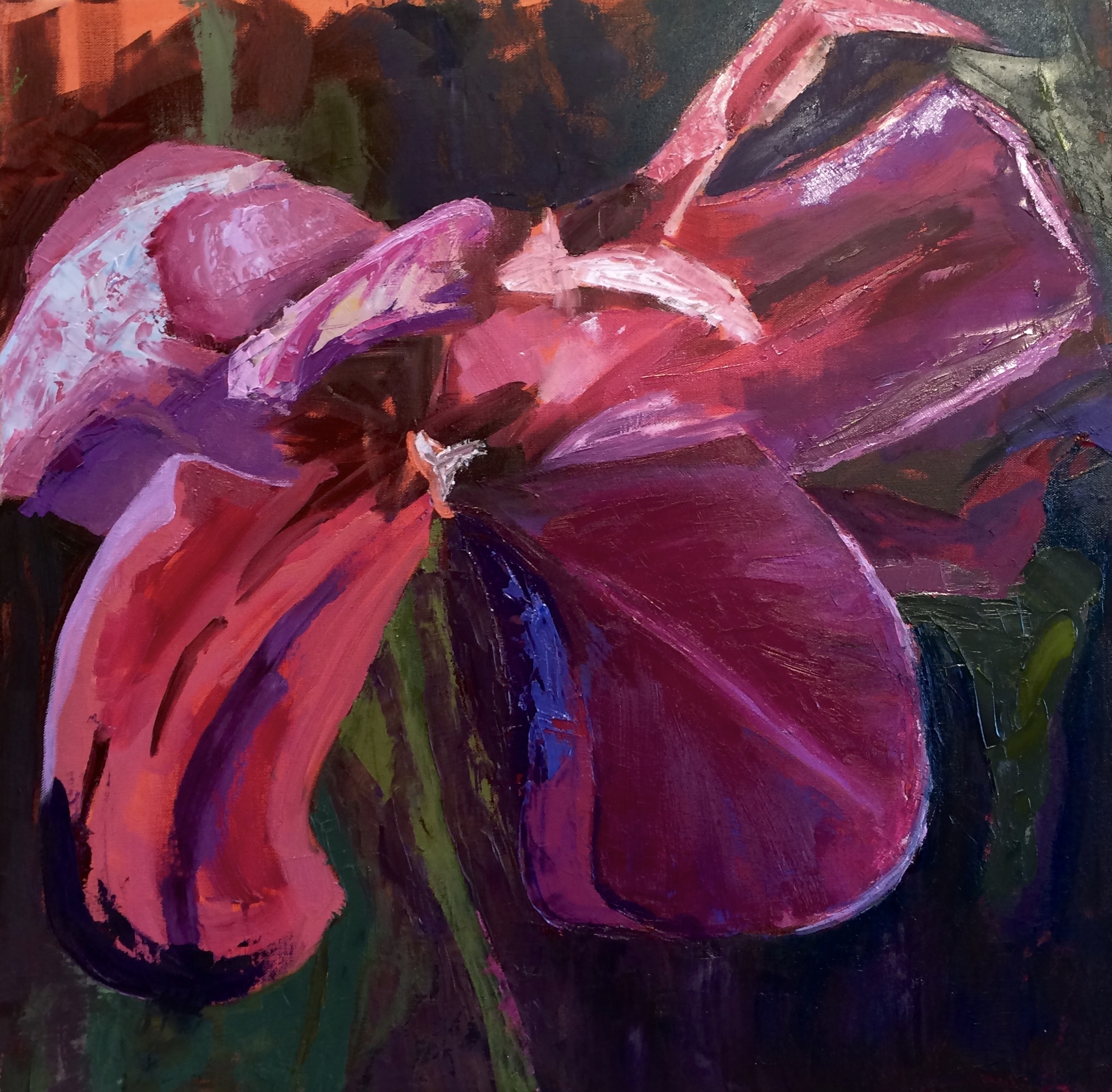 It's the Journey
I love unusual flowers. This tulip, enjoying its last days, had totally transformed itself as it opened fully and stretched toward the sun proving the old adage that it is truly the journey not the destination that is important.
30" x 30"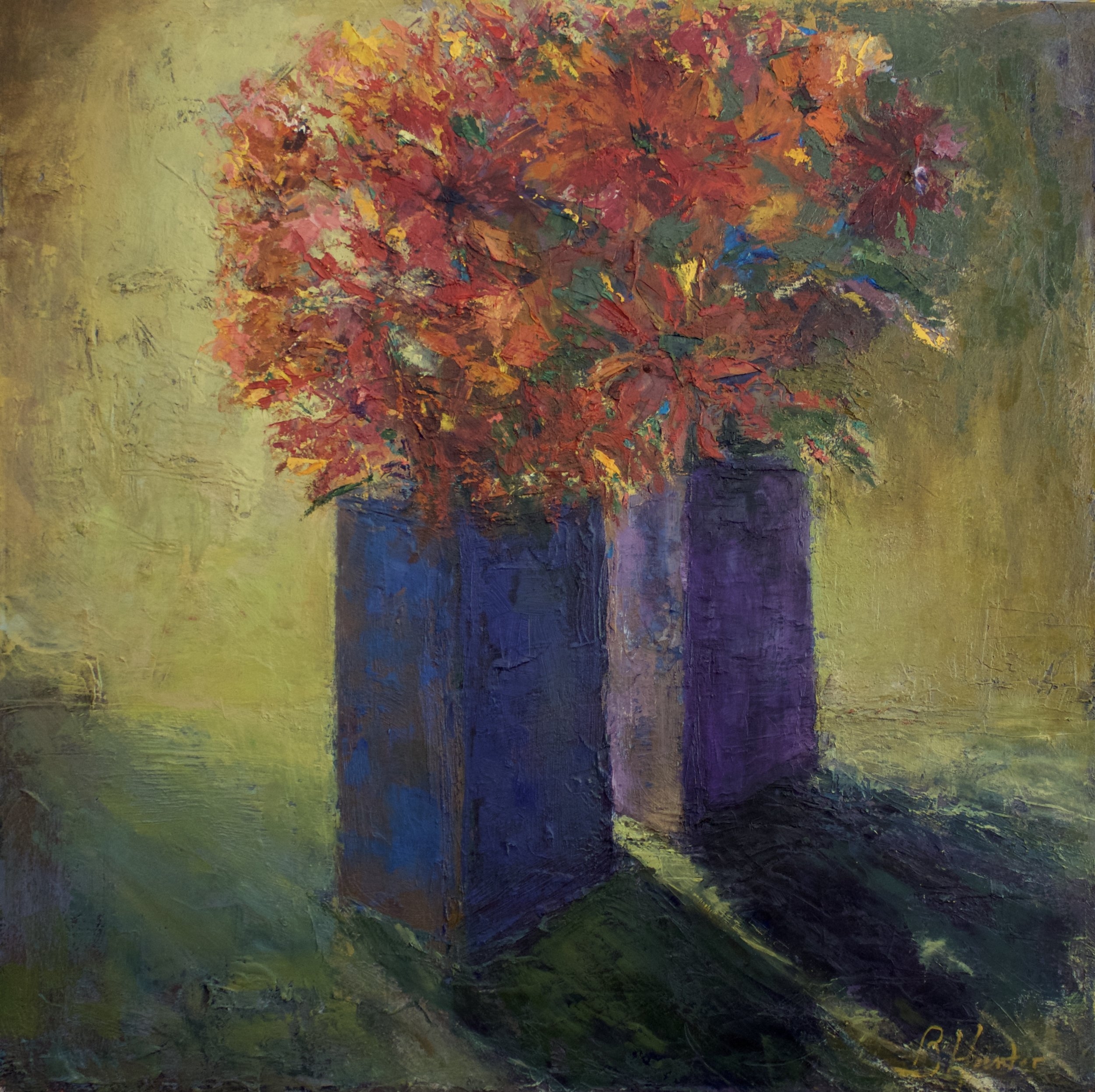 Twins
It is the strong backlighting on the vases that kept me painting this figure of my imagination.
24" x 24"
White Flower
This was chosen by Butler Studio to be enlarged to 12' x 12' and adorned the side of a building in uptown Gastonia for a few months. Proud to be chosen.
36" x 36"